Perfect Land for Development Close to Dominical - Over 360 Acres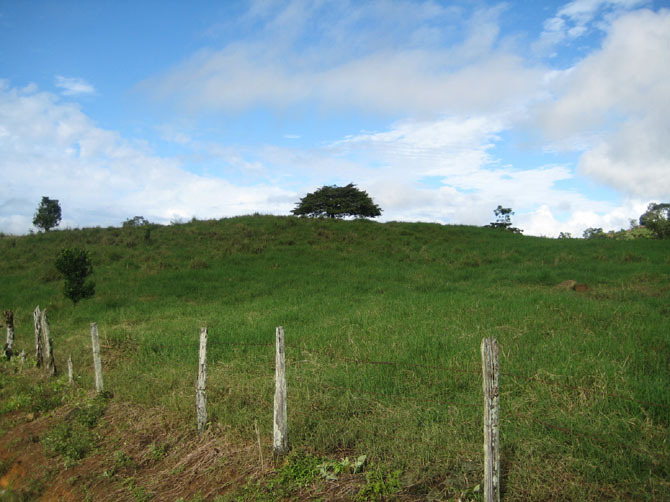 Developers dream property.
Full Description
: This is a developers dream property with gentle rolling pastures everywhere, some rough cut roads already done, two entrances, and not to mention expansive panoramic mountain and valley views with some developable areas of partial ocean views. Great location with cooler climate only about 20 minutes from Dominical and 25 minutes to San Isidro. The potential of this farm for a master planned community is endless. Could be an ultra exclusive community with every lot developed into huge estate properties with room for each resident to have gardens, trees, horses, etc. Most likely would be developed into smaller lots and affordable homes for retirees or part time residents. The terrain is extremely usable and mostly pastures for an easier permitting and development process. A few creeks run through the property for adequate water supply and there are some small areas of forest for hiking trails and nature watching. Only $1.90 per sq meter!
Property Size
: 147 hectares / 363 acres
Nearest town
: Dominical
Neighborhood
: Platanillo
Price
: $3,000,000
---
Luxury
: Yes
---
---
Agent Info
Listed by:
Administrator allside
|
Contact Agent
| |