Private Mountain Lots Starting at $45,000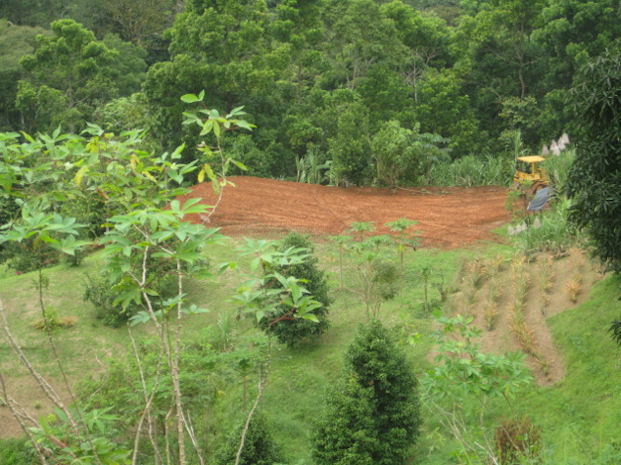 Finished building sites and fruit orchards.
Full Description
: Located 30 minutes from the main road these properties are very secluded and private. All lots share use of a beautiful fruit orchard with mangos, pineapples, papaya, water apples, even some rice harvested this year. A vegetable and herb garden will be added once the owner builds his house on one of the lots. The lot for $45,000 is along the public road and has power at the border. A water system is going to be put in place using a solar water pump. Great property for a group of owners to be self sufficient with fruit and vegetable gardens, tilapia and chickens nearby, plenty of cattle farmers close by and remote location but not too far from amenities if you need to run to the supermarket. A pre-designed home could be built by the developer with land included from $100,000 to $160,000 depending on the amount of property and which lot selected. The whole farm and project could also be purchased for $350,000 for a family compound in a picturesque mountain valley or sold in parcels with building sites done.
Property Size
: 2,000 m2 to 5,000 m2 / 0.5 to 1.25 acres
Nearest town
: Punta Mira
Neighborhood
: Punta Mira
Price
: $45,000
---
Luxury
: No
---
---
Agent Info
Listed by:
Administrator allside
|
Contact Agent
| |