Comfortable 2 bedroom Cabina Rental 20 mins from Dominical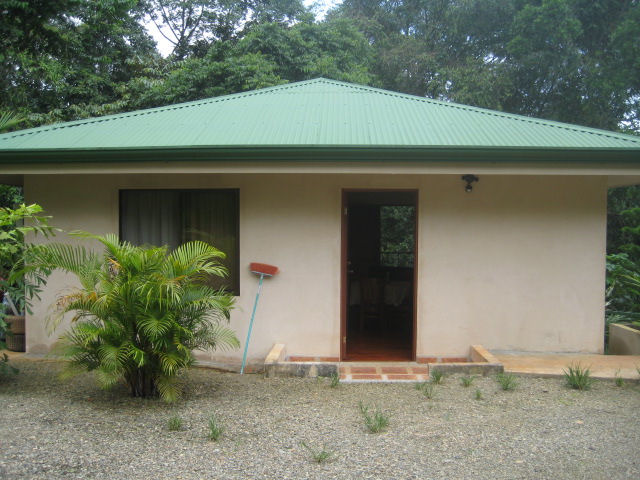 Front of the rental cabina.
Full Description
: $780 per month. The rental is located in Platanillo only 20 mins from Dominical and 30 minutes from San Isidro. Close enough to the main road to walk to the bus stop, supermarket, or local soda style restaurants. A secure setting with only 2 cabinas with a gated entrance and large parking area. A great price for rentals in the area and perfect for long term traveler staying in the area a few months. The home has 2 bedrooms, open kitchen and living room, and a shared bathroom. There is also a small porch balcony overlooking a private Talapia pond, of which residents are permitted to use whenever they want some fresh fish. Nice climate in Platanillo a few degrees cooler than the beach and great at night with no need for AC, but it is available in the bedroom. Ask about availability, as these are usually rented long term.
Nearest town
: Platanillo
Neighborhood
: Platanillo
Price
: $780
Beds
: 2
Baths
: 1
Floors
: 1
---
Luxury
: No
---
---
Agent Info
Listed by:
Administrator allside
|
Contact Agent
| |